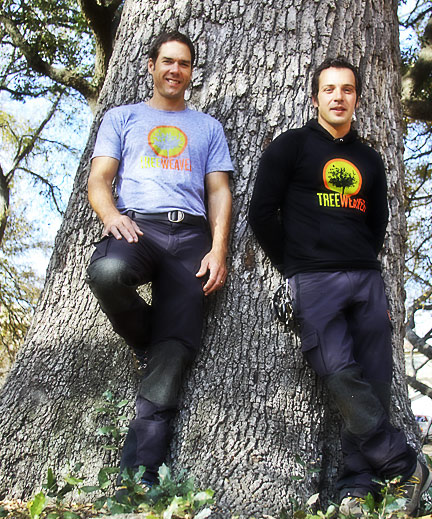 DORIAN DAVEY
Dorian Davey has been an International Society of Arboriculture (ISA) Certified Arborist since 2005 and a passionate tree climber for even longer. In 2007 he started TreeWeaver Arboriculture, a company with an emphasis on high-quality tree care through the use of safe and modern practices. Davey continues to be a regular at ISA conferences and events, keeping up with the latest advances in the industry. He is also involved with ISA Texas Tree Climbing Championship where he serves as a judge and technician.

JACKSON MCINTOSH
ISA Certified Arborist, Jackson McIntosh, joined Davey in early 2011 to form an LLC under the same TreeWeaver name. In addition to McIntosh's ISA Arborist Certification, he is an ISA Certified Evaluator for testing, ISA Certified Tree Worker and Climber Specialist, First Aid and CPR certified, and has completed Aerial Rescue training. Additionally, he has been a competitor at the ISA Texas Tree Climbing Championship and is the current head technician for this event.
With the combined experience of both arborists and their certified staff, TreeWeaver, LLC looks forward to sharing with you their unwavering commitment to the conservation of Austin's urban forest. By working towards the goal of conservation and continuing education, TreeWeaver maintains a key role with residents and businesses in an effort to keep a sustainable environment for all to enjoy.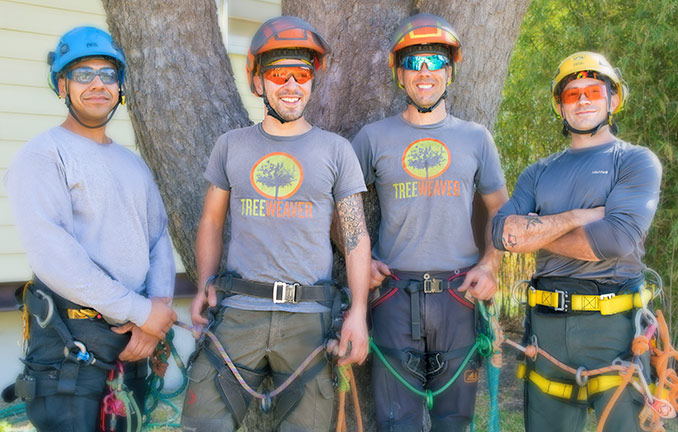 TREEWEAVER ARBORIST'S SERVICES INCLUDE:
Consultation, pruning, removal, soil aeration, plant health care, integrated pest management, tree support systems, tree assessment and risk management.
TREEWEAVER ARBORIST OWNERS AND STAFF are tree experts with a strong influence on quality and high standards. Safety is our top priority. We have dedicated considerable time and resources to create an effective culture of safety. We use the latest climbing and rigging techniques to ensure the highest quality results. All of our work meets or exceeds ANSI A300 pruning and Z133 safety standards. We are fully insured with general liability insurance and workers' compensation. We look forward to working on your trees in the near future!